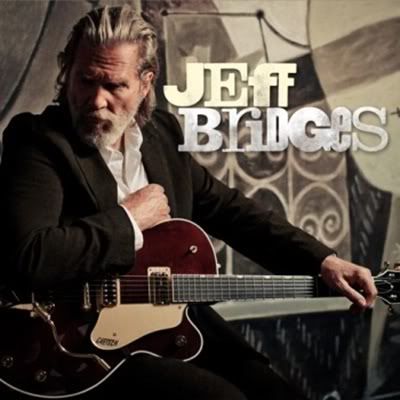 Jeff Bridges - Jeff Bridges (FLAC) (2011)
EAC Rip | Flac(tracks) - cue - log | 218 MB | 1 CD | No Scans
Genre: Country
Jeff Bridges' self-titled major-label debut album reunites the celebrated actor with his Crazy Heart collaborator, the Grammy Award and Oscar-winning songwriter, musician, and producer T Bone Burnett. The album is an organic extension and culmination of a 30-year personal, professional, and now musical friendship between Bridges and Burnett. It features songs by a host of world-class songwriters, including Burnett's Crazy Heart collaborators the late Stephen Bruton and John Goodwin as well as Greg Brown alongside several written or co-written by Bridges himself. To perform the songs, Burnett assembled a number of his key repertory players, including keyboardist Keefus Ciancia, guitarist Marc Ribot, bassist Dennis Crouch, pedal steel guitarist Russ Pahl, and drummer Jay Bellerose, as well as guest vocalists Rosanne Cash, Ryan Bingham, Sam Phillips
Tracklisting:
01 What A Little bit Of Love Can Do.flac 22.21 MB
02 Falling Short.flac 17.44 MB
03 Everything But Love.flac 23.75 MB
04 Tumbling Vine.flac 14.09 MB
05 Nothing Yet.flac 23.20 MB
06 Blue Car.flac 25.33 MB
07 Maybe I Missed The Point.flac 19.68 MB
08 Slow Boat.flac 33.31 MB
09 Either Way.flac 23.73 MB
10 The Quest.flac 15.50 MB
We are proud to launch our new website at
NewMp3Releases.Com
. And it is also the music website, we hope you will come down and visit us.
Free register and download UseNet downloader, then you can free download from UseNet. You can download 300GB musics and anything for FREE. Free Download
"Jeff Bridges - Jeff Bridges (FLAC) (2011)"
from Usenet!