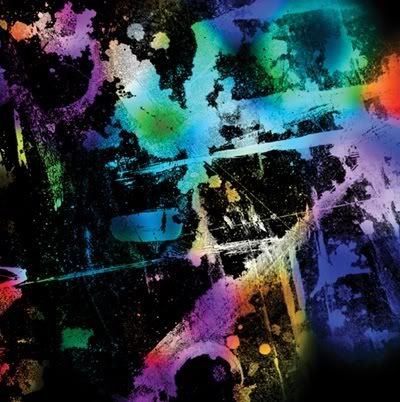 The Great Book of John - The Great Book Of John (FLAC) (2011)
EAC Rip | Flac(tracks) - cue - log | 339 MB | 1 CD | No Scans
Genre: Rock
Whereas the band's debut album, Yves' Blues, was a largely acoustic affair recorded in one long session, The Great Book of
John is a deeply-layered production brimming with amplified crunch and a thick, somnambulant atmosphere, provided in part
by musician / producer Jeffery Cain (Remy Zero, Sanders Bohlke, Dead Snares) and Grammy Award winning engineer Darrell
Thorp (Radiohead, Beck, Outkast). These big sheets of sound are in full-effect on the three songs that commence the album —
"Robin Hood," "Brown Frown" and "Let Me Slide" (the last of which, along with "On and On" is also available as a limited-
edition 7-inch single) – and the songs that open and close Side Two ("Black Heart" and "Simple Things").
But The Great Book of John is not completely laden in thick guitars. In fact, the album's stripped-down middle section most
closely reveals the fragile heart that beats beneath many of Shaw's best songs. "Ashes Over Manhattan" is perhaps the
album's most buoyant song while "Wise Blood" might the most beautiful – and, with it's stripped down arrangement and a
production reminiscent of Nico's "Chelsea Girls, ""Wise Blood" is a prime showcase for Shaw's lyrical acuity.
Tracklisting:
01 Robin Hood.flac 27.23 MB
02 Brown Frown.flac 31.79 MB
03 Let Me Slide.flac 40.25 MB
04 Wise Blood.flac 27.81 MB
05 Ashes Over Manhattan.flac 32.33 MB
06 Black Heart.flac 29.47 MB
07 Cover My Eyes.flac 28.66 MB
08 10,000 Miles.flac 23.86 MB
09 On and On.flac 33.15 MB
10 Foreign Currency.flac 9.44 MB
11 Simple Things.flac 55.17 MB
We are proud to launch our new website at
NewMp3Releases.Com
. And it is also the music website, we hope you will come down and visit us.
Free register and download UseNet downloader, then you can free download from UseNet. You can download 300GB musics and anything for FREE. Free Download
"The Great Book of John - The Great Book Of John (FLAC) (2011)"
from Usenet!