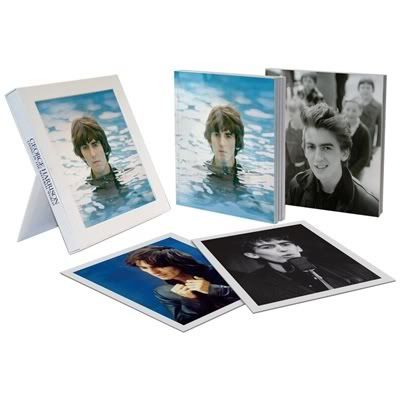 George Harrison - Living In The Material World (FLAC) (2011)
EAC Rip | Flac(tracks) - cue - log | 162 MB | 1 CD | No Scans
Genre: Rock
"Martin Scorsese's new documentary, George Harrison: Living In The Material World, will be released as a "limited-edition deluxe version," packaged in a bespoke picture frame box with easel back for photo display, according to an "official newsletter." The deluxe version will also include 2 DVDs and one Blu-ray featuring the film plus 11 bonus features, two exclusive lithographs, a 96-page book, and a 10-track CD of previously unreleased recordings.
Of particular interest to Bob Dylan fans will be the inclusion of demos of Bob Dylan's "Mama You Been On My Mind," and the Dylan-Harrison composition, "I'd Have You Any Time," on the CD." – examiner.com
"George Harrison: Living in the Material World is a documentary film directed by Martin Scorsese, based on the life of George Harrison." – Wikipedia
Tracklisting:
1. My Sweet Lord (demo) 3:33
2. Run Of The Mill (demo) 1:56
3. I'd Have You Any Time (early take) 3:06
4. Mama You've Been On My Mind (demo) 3:04
5. Let It Be Me (demo) 2:56
6. Woman Don't You Cry For Me (early take) 2:44
7. Awaiting On You All (early take) 2:40
8. Behind That Locked Door (demo) 3:29
9. All Things Must Pass (demo) 4:38
10. The Light That Has Lighted The World (demo) 2:23
We are proud to launch our new website at
NewMp3Releases.Com
. And it is also the music website, we hope you will come down and visit us.
Free register and download UseNet downloader, then you can free download from UseNet. You can download 300GB musics and anything for FREE. Free Download
"George Harrison - Living In The Material World (FLAC) (2011)"
from Usenet!